We were featured in
Read the news!
Enjoying the Olive Oil of the DO Sierra de Cadiz, the Puchas de Carmen Tamayo and the Gastronomy of Berrueco17/09/2021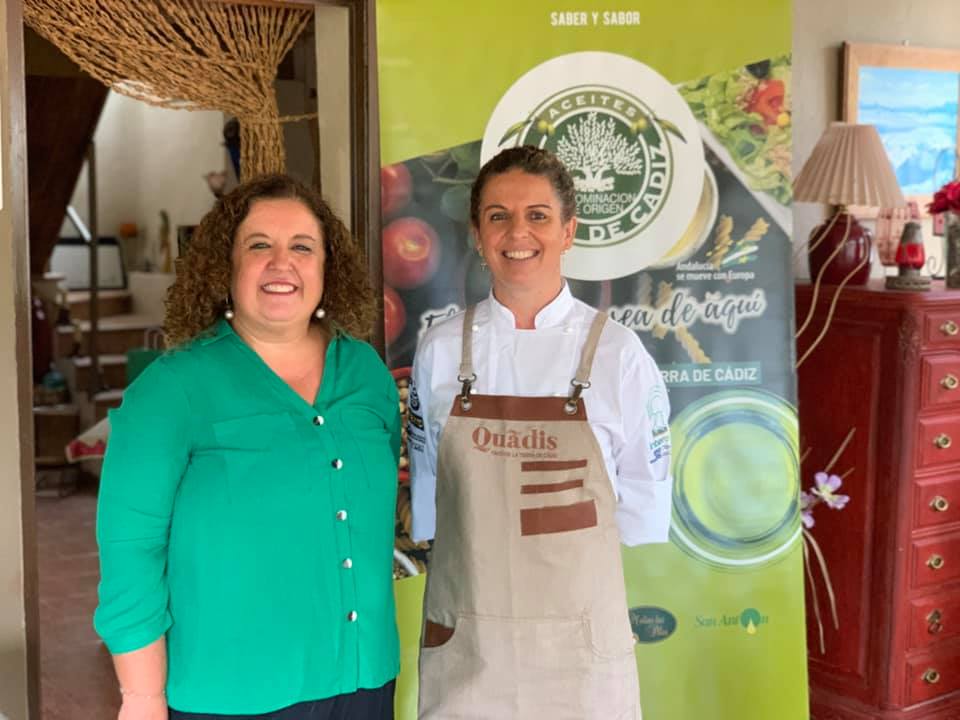 A few days ago we were summoned by Amalia, President of the Peña Gastronómica y Vinícola del Berrueco in Medina Sidonia, to participate in the Gastronomic Day "Oil and Women".

This interesting Gastronomic Day "Oil and Women" It was organized by the DO de Aceites de la Sierra de Cádiz, represented by its President Lola Ortega.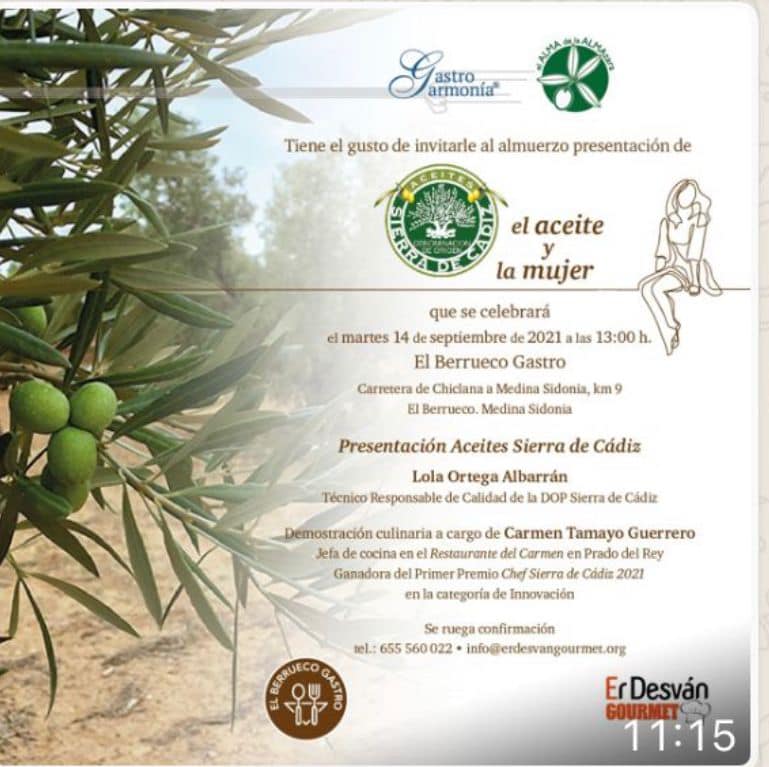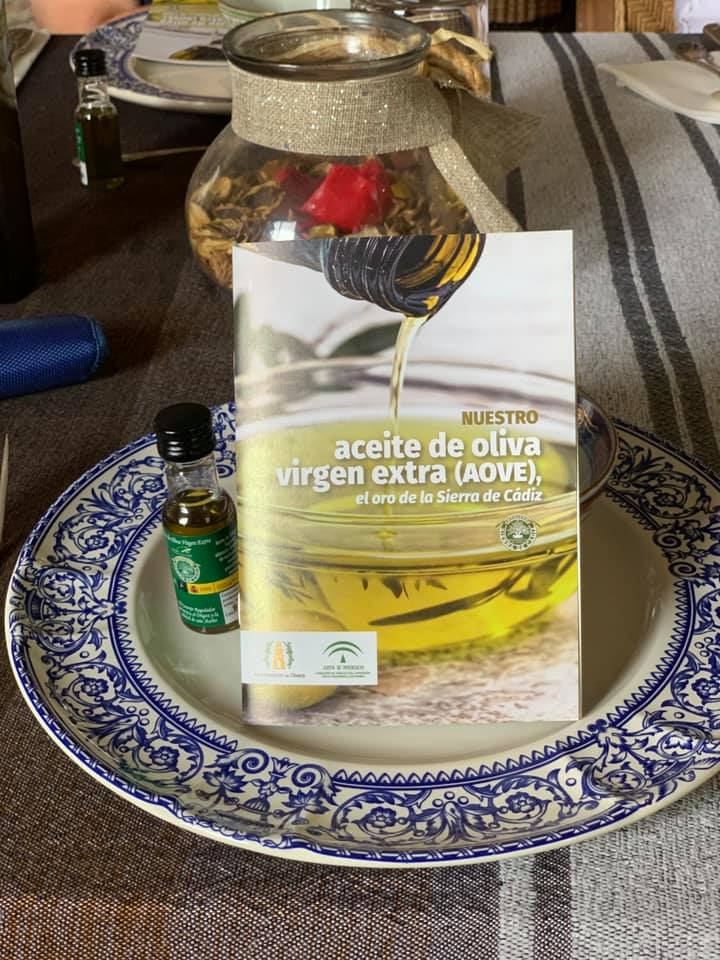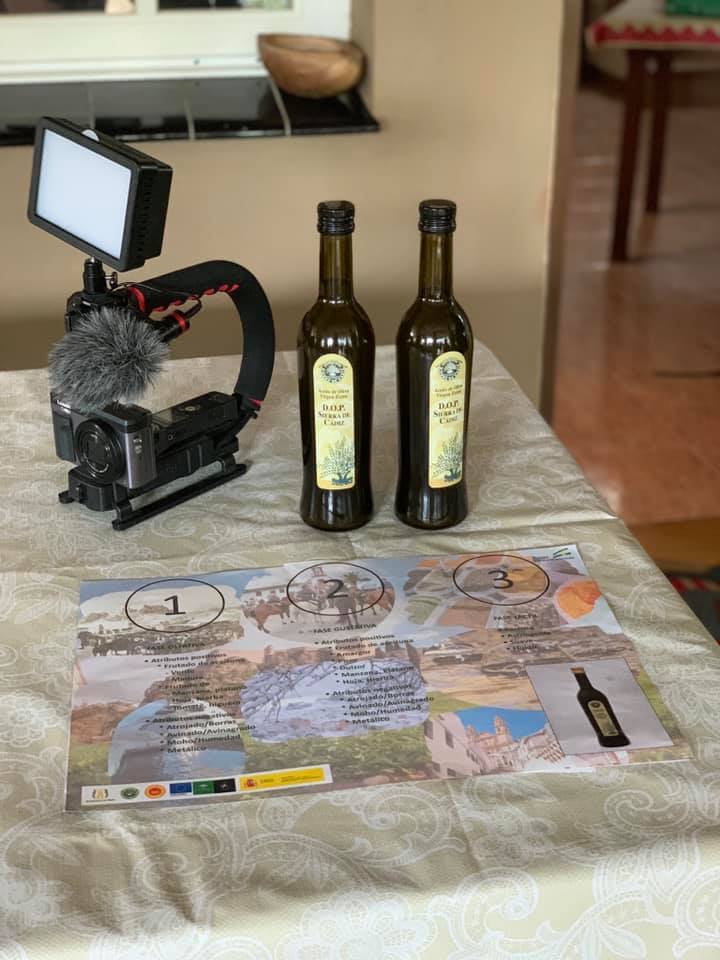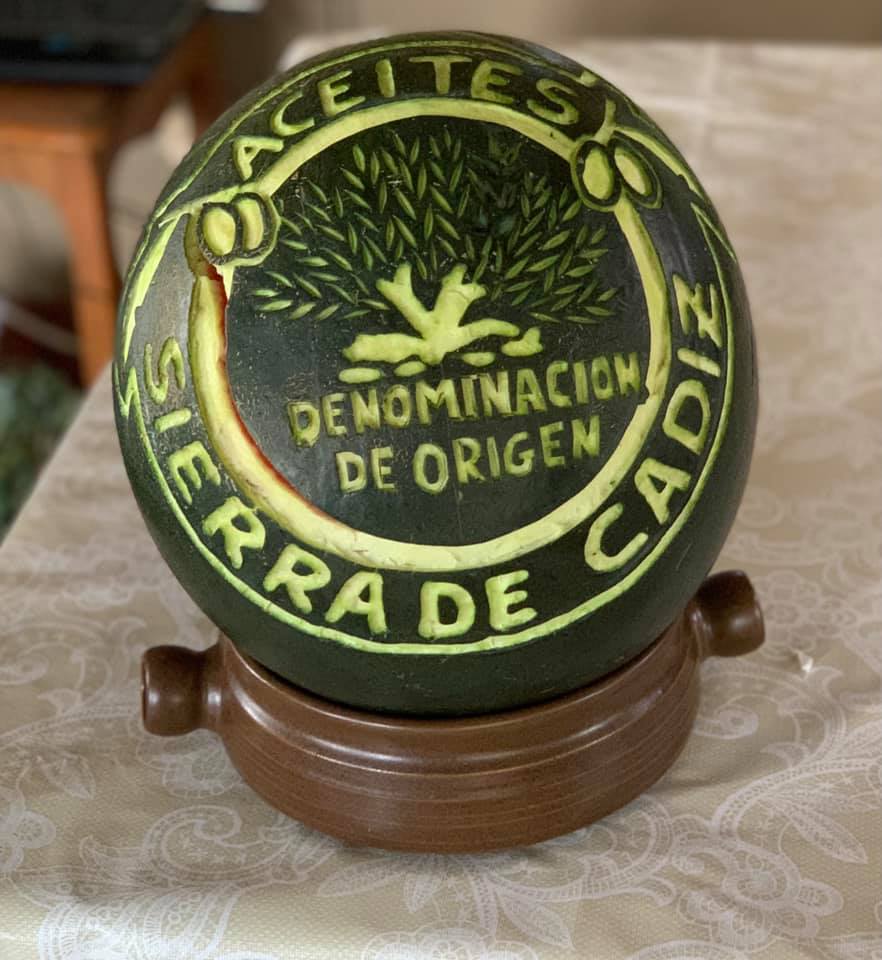 Although we already knew them from different publications and we had very good references from fellow bloggers, this has been the first time we have visited this association, in this case, my mother Cristina, my aunt Conchi and I and we were very pleasantly surprised.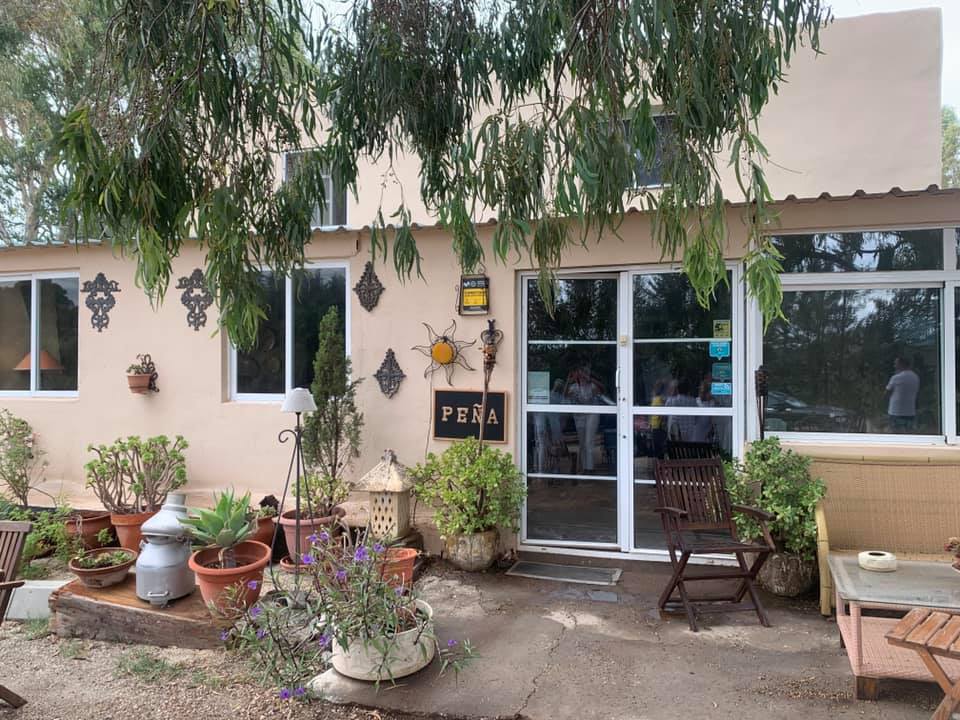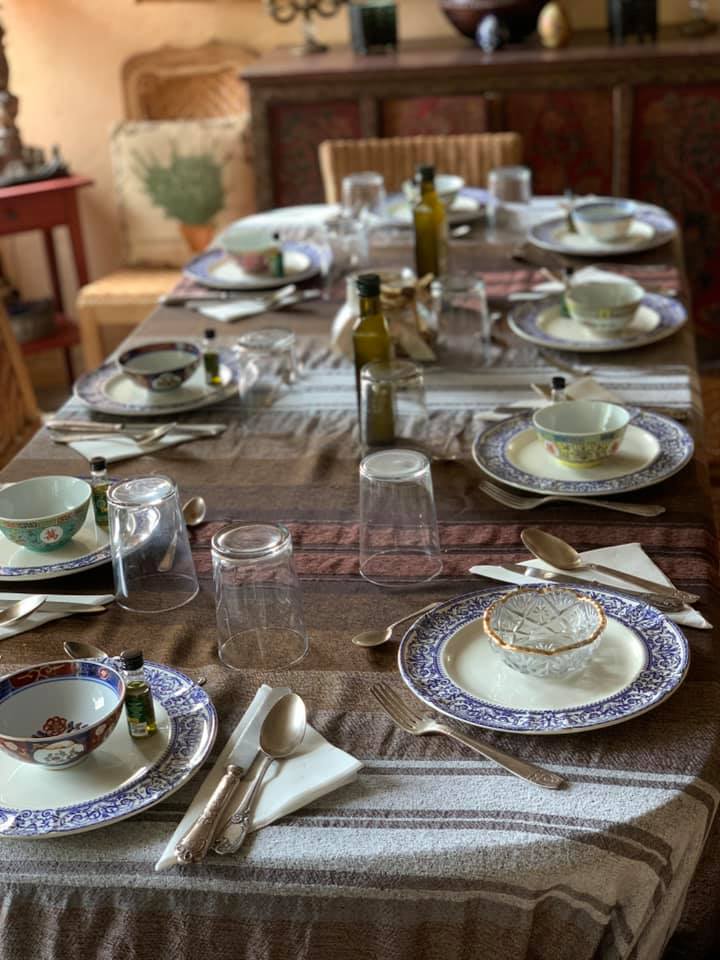 There we coincide, further, with our friends / fellow bloggers Manuel Ruiz Torres fromCadiz Like, Fourth and Mitá, El Almirez Gastronomic Group, and also with Salvador Moreno, Gastronomic journalist fromGurmé Cádiz and Antonio Orozco, organizer of the Gastronomic Contest"Chef of the Sierra de Cádiz", which already has two editions.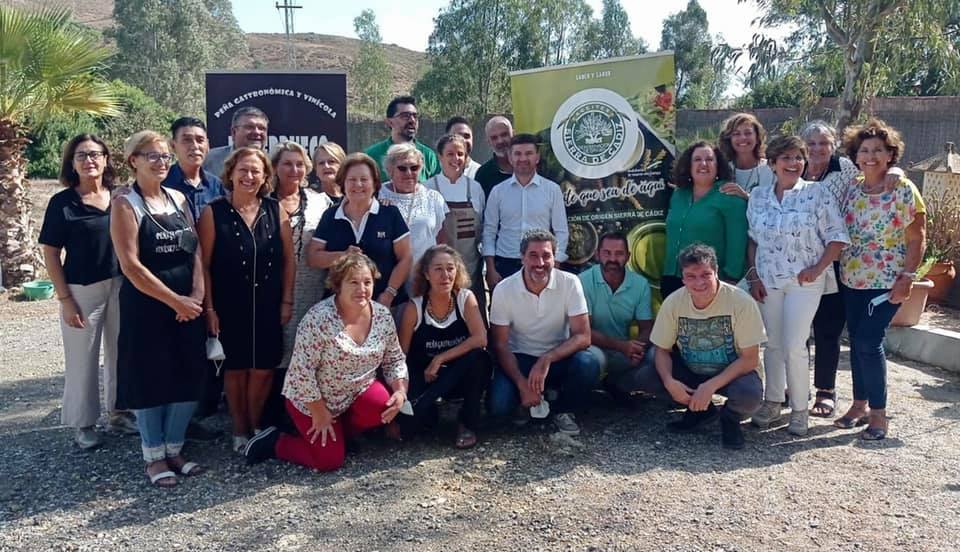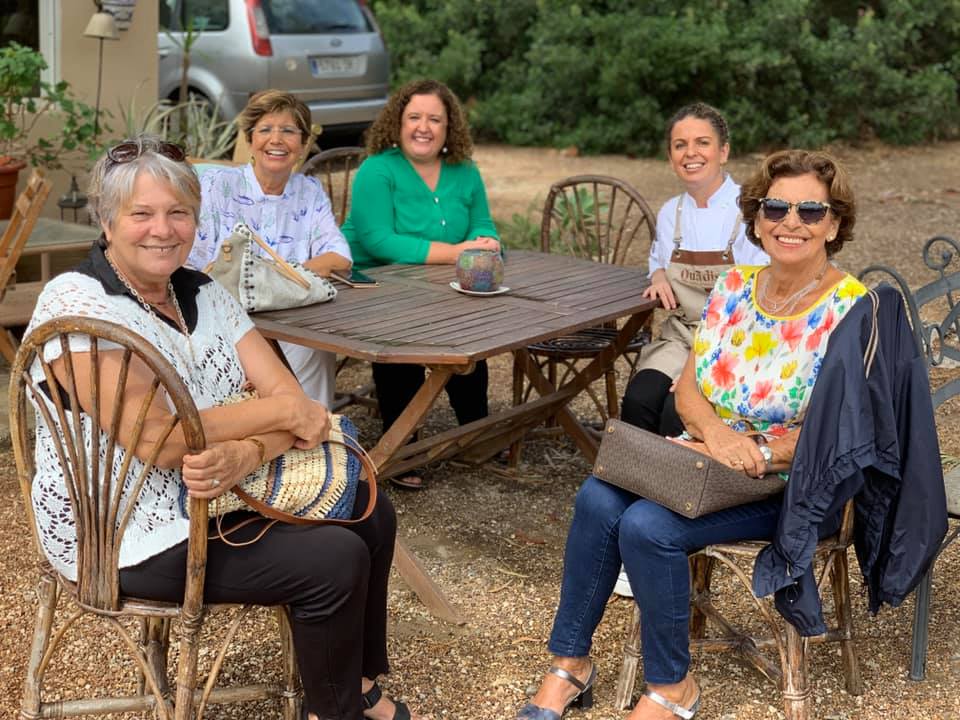 The Conference began with the Presentation of theOils from the DO Sierra de Cádizfrom the hand of your responsible technicianLola ortega, that was very interesting. We already knew her from when she organized Oil Tastings at Bodegas El Gato and she has given us great joy to see her meet on this occasion.
The objective of this intervention was to insist on the importance of extra virgin olive oil in traditional and daily cooking. He also explained to us the proper use of each variety of oil to cook each dish that was cooked next., and that we could taste during the day. Let's count them.
Lola told us about the DO, ofthe Web they have where in addition to knowing the different member mills, and the types of oil, you can also buy (free shipping costs) and know all the activities they organize.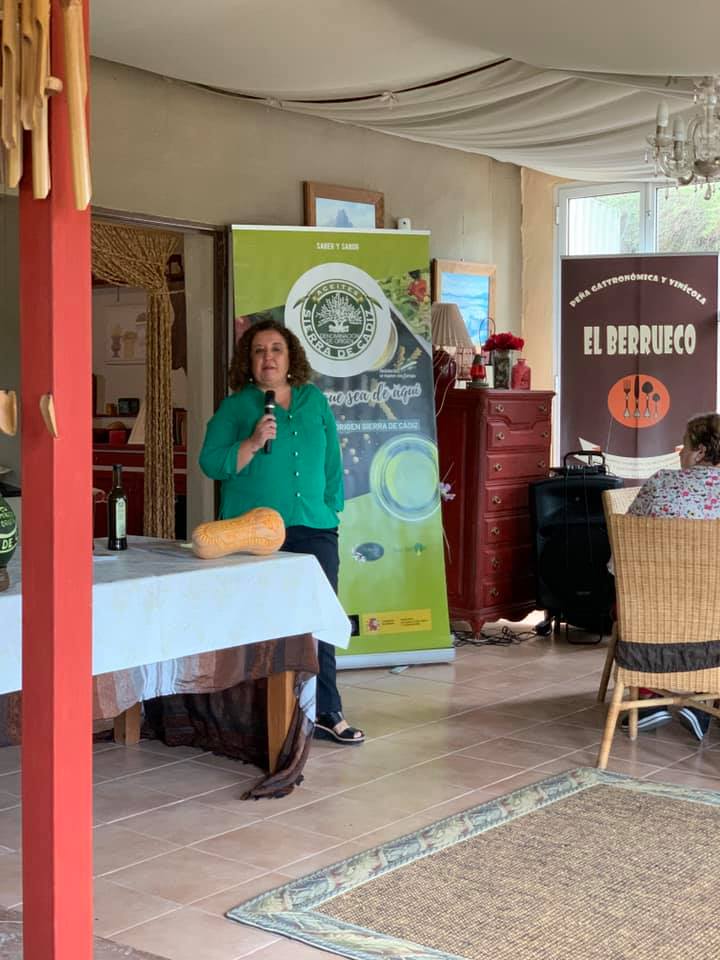 Next, Amalia introduced us toCarmen Tamayo, winner of this edition Chef Sierra de Cádiz, and surely it wasthe journalist Jesús Núñez, ofEr Desván Gurmet, who guided the presentation of his winning recipe in this edition of the contest, the puchas, that we tasted next and that they were delicious.
Las Puchas is a variant of hot gazpacho. Carmen has recovered the traditional recipe by talking to one of her neighbors in the town and has given it a personal touch without altering the basic ingredients.: olive oil, tomato, pepper, garlic and salt.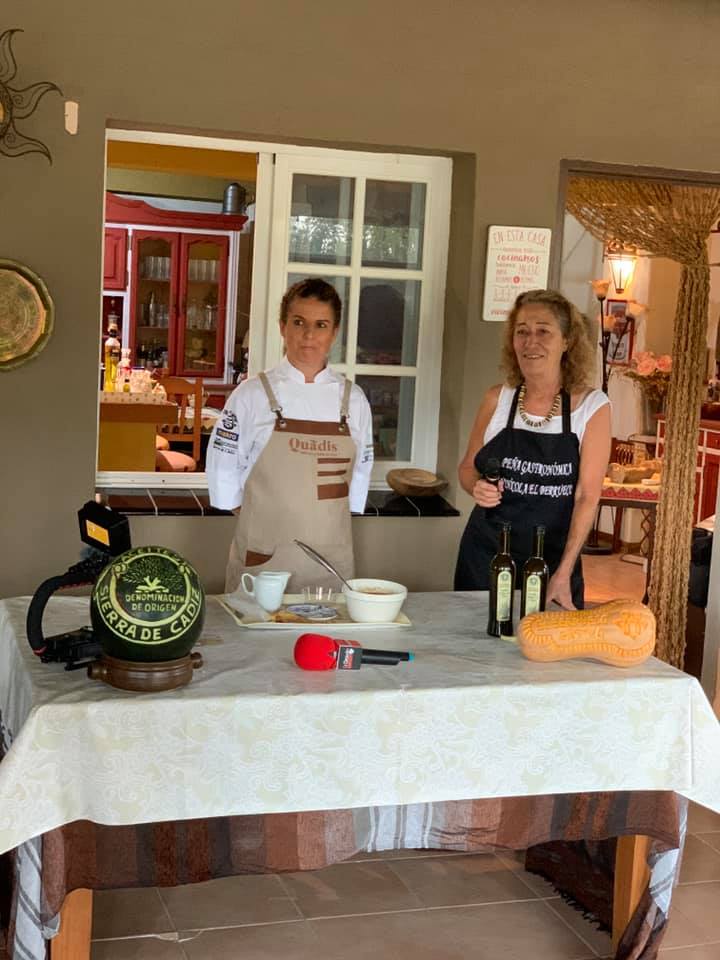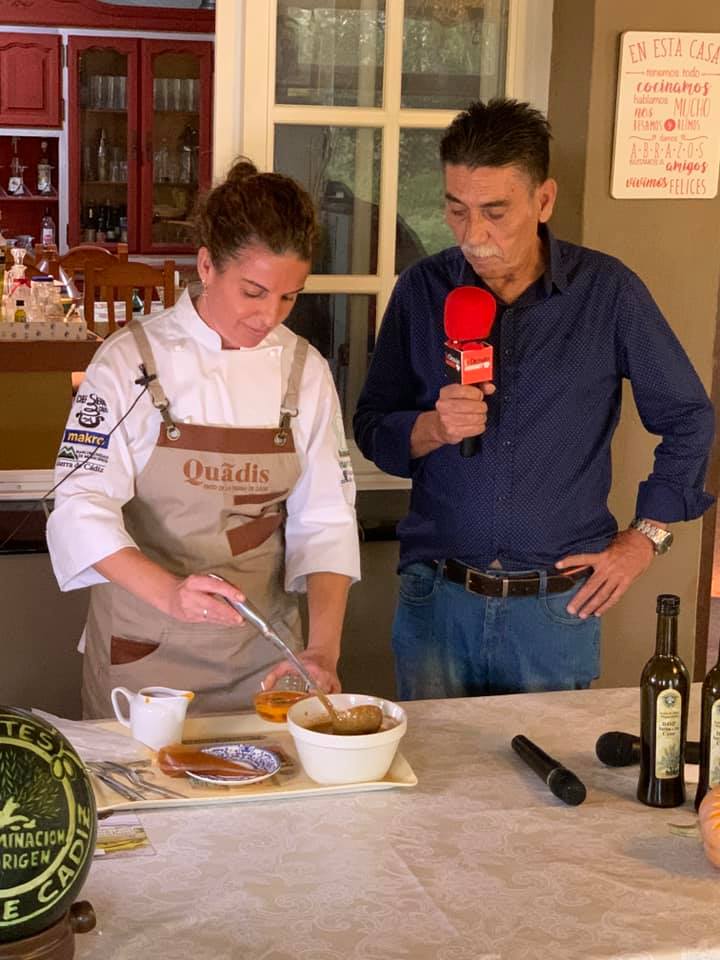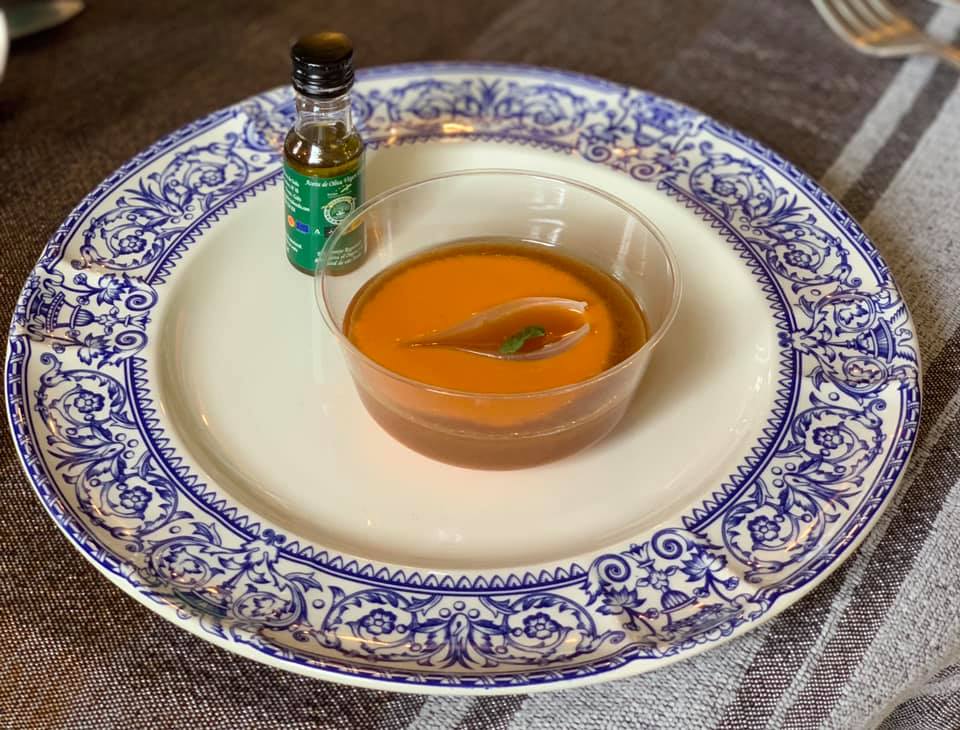 We have loved meeting Carmen Tamayo, a great cook, and very nice, And simple, who was telling us how she started as a cook. He studied history and even came to oppose, but since he liked cooking a lot and his parents have the Carmen restaurant in Prado del Rey, decided to study hospitality and work with them. Today she is the cook of the family restaurant and winner of this edition of theChef de la Sierra de Cádiz 2021 Contest.We have promised you a visit very soon 😉
And after tasting the Puchas, that we loved, we were able to taste different recipes prepared, with the excellent olive oils from the Sierra de Cádiz, by Amalia and Carmen del Berrueco, which one is richer, flavors of always.
We start withthe salmorejo, accompanied by its garnish ham and hard-boiled egg cubes, very rich: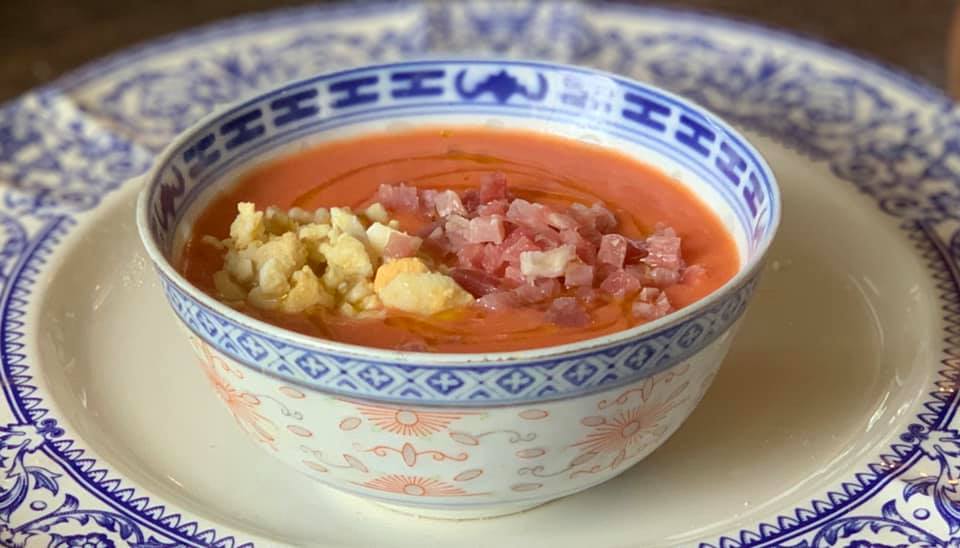 Next, the Chicken to the Canilla with sautéed potatoes, a delight: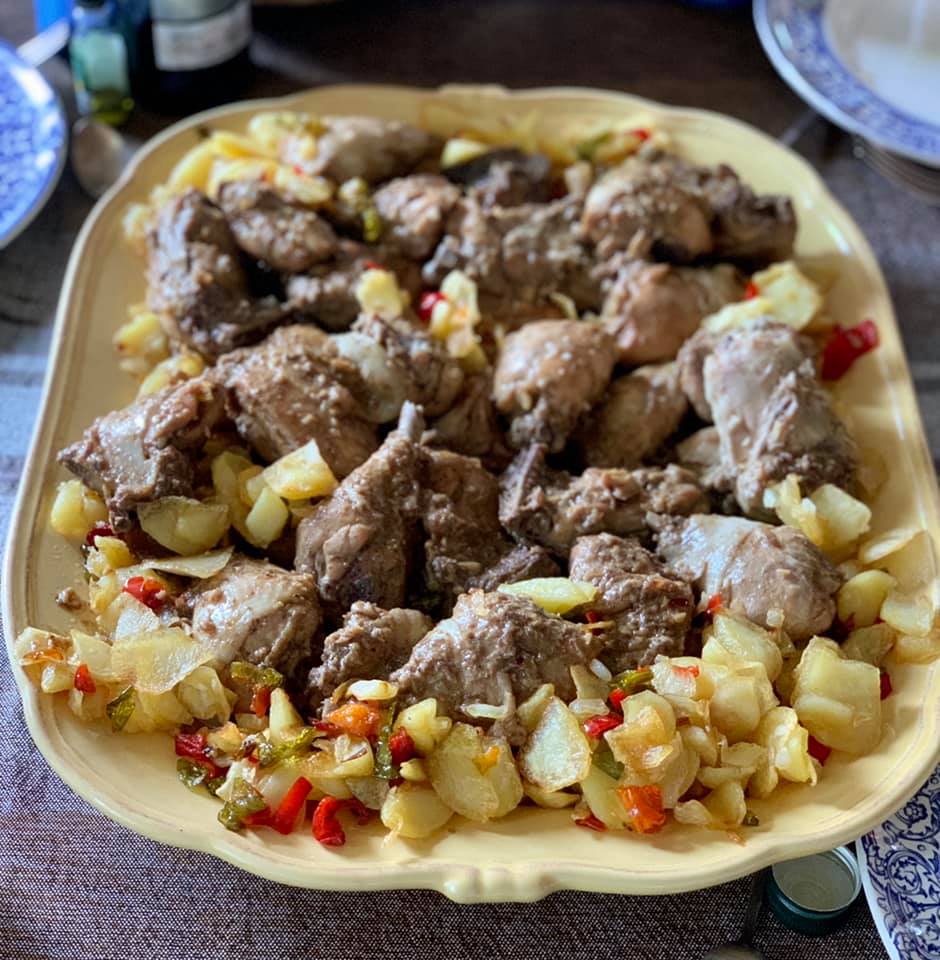 And finally, dessert, Apple pie, Elaboratedwith Arbequina variety oil, very smooth and butter substitute, delicious. Look how good it looks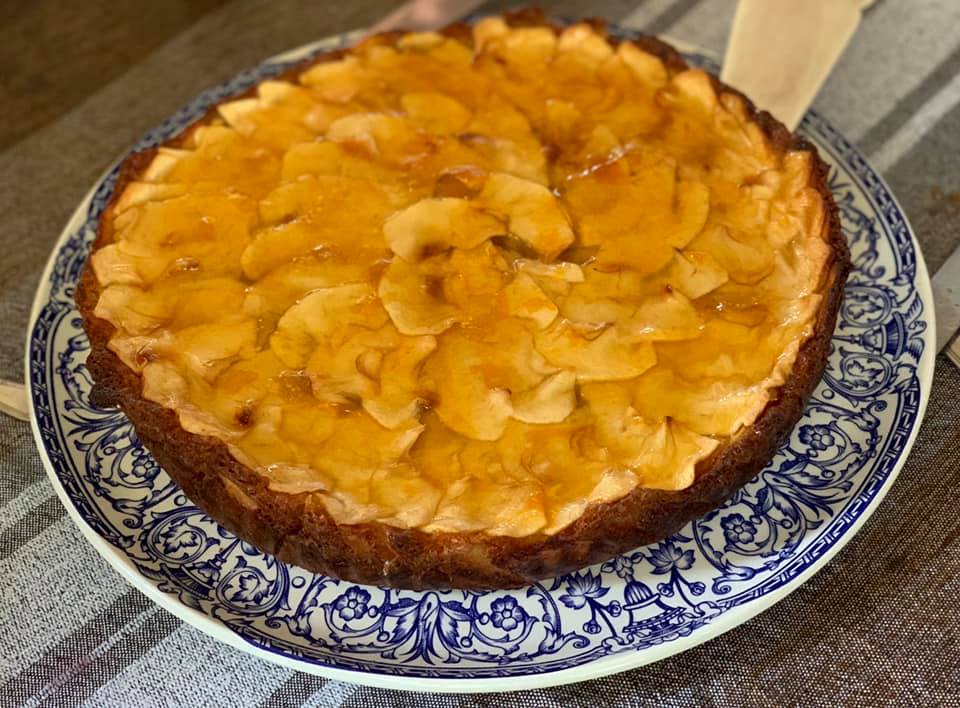 A very interesting and enjoyable day, around the oils of the DO Sierra de Cádiz and the Gastronomy of the Sierra.

We were delighted to meet this gastronomic and viticultural clubThe Berrueco so active, and its members, and the good work they do, promoting the gastronomy of this area.
Our most sincereCongratulations to Lola from DO Aceites de la Sierra de Cádiz for the announcement of this conference and to all the members of Berrueco who made it possible. And Thank you very much for counting on us. We will see each other again very soon for sure.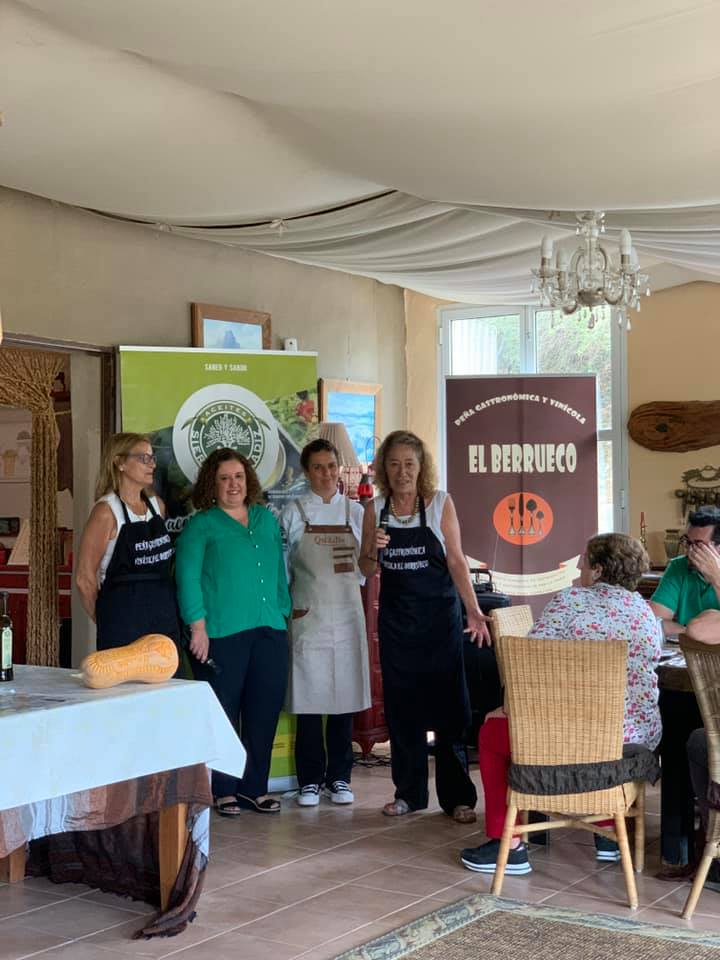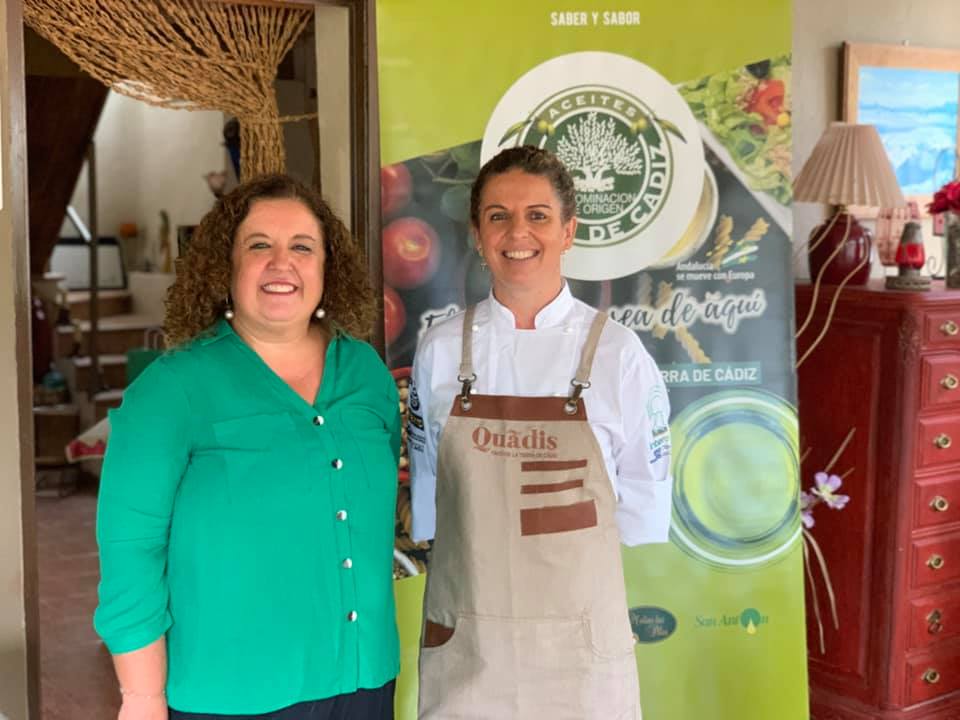 * Chronicle of the visit of Cuarto y Mitá – the link
* Chronicle of Salvador Moreno in Gurmé Cádiz – the link
* Chronicle of the El Almirez Gastronomic Group – the link